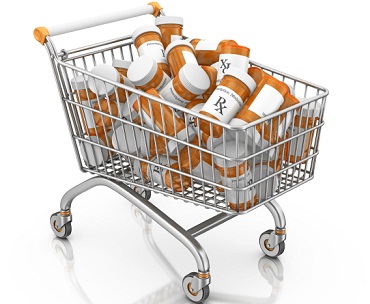 A new study links "doctor shopping" with an increased risk of dying from an overdose of prescription drugs, HealthDay reports.
Researchers from the West Virginia University School of Pharmacy examined information from the state's Controlled Substance Monitoring Program, and information on drug-related deaths in the state from July 2005 through December 2007. They identified about 700 drug-related deaths during this period. Among the deceased, about 25 percent visited multiple doctors to receive prescriptions, while almost 17.5 percent visited multiple pharmacies.
About 20 percent of doctor shoppers also were pharmacy shoppers, the study found; 55.6 percent of pharmacy shoppers were also doctor shoppers. Those who were younger and had a greater number of prescriptions were at greater risk of drug-related death, the researchers reported in the journal Medical Care.
The researchers said drug-monitoring databases, which are operating in most states, might be helpful in reducing doctor and pharmacy shopping. "This allows pharmacists to determine if patients had recently filled similar prescriptions at different pharmacies or from different physicians," explained lead researcher Marie Abate in a news release. "While patients might appropriately see different physicians to treat a medical problem or condition, there should not be overlapping prescriptions for similar medications within the same time frame."
Courtesy of Join Together Staff