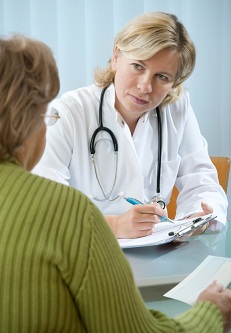 The number of doctor visits for substance use disorders increased 70 percent among American adults between 2001 and 2009, according to a new study. The increase appears to be driven in large part by prescription drug abuse, the researchers said.
The availability of effective treatment also contributed to the increase, lead researcher Dr. Joseph W. Frank of Brigham and Women's Hospital in Boston told Reuters. Frank estimated that 22.5 million Americans are dependent on alcohol or drugs.
The researchers analyzed data from two national surveys of physician visits, and found the number of visits involving drug or alcohol abuse or addiction rose from 10.6 million between 2001 and 2003, to 18 million between 2007 and 2009. The number of visits involving a diagnosis of opioid abuse rose almost sixfold, from 772,000 to 4.4 million.
"This finding is consistent with trends in substance use disorder-related utilization at the nation's community health centers and emergency departments and, sadly, use of its morgues," the researchers wrote in the Archives of Internal Medicine.
The study found the number of people prescribed medications to treat substance use disorders during doctors' visits rose from 643,000 to 3.9 million during the study period. Buprenorphine and methadone were the most commonly prescribed medications. Talk therapy was used in about 25 million patients during the same period.